If I had attended the Royal Wedding this morning
I would have made my way down the aisle
and squeezed into the seat
right slap-dap beside
Sir Elton John.
I would have designed my hat
after this,
my first
Sugar Snap Blossom
which made its appearance in the garden yesterday.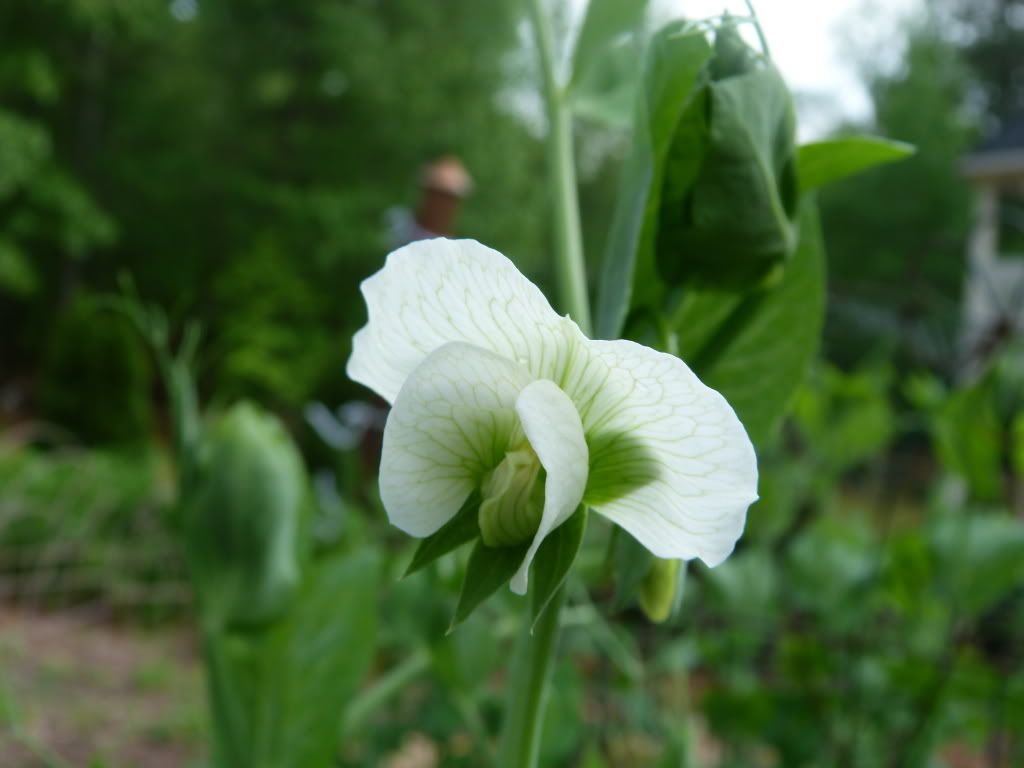 Or is that too much of a Flying Nun motif?
I wouldn't want to look like the Flying Nun
sitting by Elton John
at the wedding of
William and Kate.
That would just be weird.
Perhaps if I wore it on the side of my head
rather than the top?
I like the way the British women do that.
Hair pins?
Or maybe it would be less Flying Nunish
if I added some Sugar Snap tendrils?
The tendrils would stick out every which-a-way.
Up and down and all around.
Twisting and turning.
Adding whimsy to the royal affair.
A Sugar Snap Blossom on my head
Tendrils all over the place
Asking for Elton's autograph
While the Queen Mother prays.
I'm beginning to see why I wasn't invited.
P.S. WooHooHoo!! My Sugar Snaps are a-blooming!!!